Posts for: January, 2015
By Fox Dental, Ltd.
January 28, 2015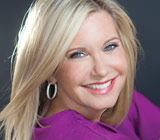 Though it's been a while since Olivia Newton-John sang her way into our hearts in the movie Grease, her smile is as radiant as ever. Today, Olivia is still singing, acting and busy with new ventures such as authoring a cookbook and raising money for the cancer center that bears her name in Melbourne, Australia. Whichever part of the world Olivia finds herself in, she protects that beautiful smile with an oral appliance that many find beneficial.
"I wear a nightguard to prevent wear on my teeth, custom-made by my dentist," Olivia recently told Dear Doctor magazine. "I love it!"
Olivia's device, also referred to as a bite (occlusal) guard, is designed for people who clench or grind their teeth at night, or during stressful periods. Made of thin, wear-resistant plastic, it is custom-made to fit exactly over your top teeth. This allows the bottom teeth to slide gently across the top teeth without biting into them. Not only does this prevent excessive tooth wear, it also helps relax the muscles of the jaw.
Grinding or "bruxing," as it's also called, can affect virtually any part of the oral system: the jaw joints or muscles, resulting in spasm and pain; the teeth themselves, resulting in wear, fractures or looseness; it can even cause an aching in the ears, head, neck or back.
If you are a teeth-grinder, you might not even know it unless a sleeping partner hears it or your dentist notices signs of wear. These habits are called "parafunctional" (para – outside, function – normal), meaning the biting forces it generates are well outside the normal range — sometimes as much as 10 times normal. So it's no wonder that damage to teeth can occur if they are not protected.
If you have any questions about grinding habits or nightguards, please contact us or schedule an appointment for a consultation. If you would like to read Dear Doctor's entire interview with Olivia Newton-John, please see "Olivia Newton-John." Dear Doctor also has more on "Stress & Tooth Habits."
By Fox Dental, Ltd.
January 13, 2015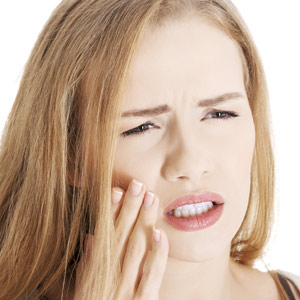 Tooth sensitivity can be disheartening: you're always on your guard with what you eat or drink, and perhaps you've even given up on favorite foods or beverages.
The most common cause for this painful sensitivity is dentin exposure caused by receding gums. Dentin contains tiny open structures called tubules that transmit changes in temperature or pressure to the nerves in the pulp, which in turn signal pain to the brain. The enamel that covers the dentin, along with the gum tissues, creates a barrier between the environment and dentin to prevent it from becoming over-stimulated.
Due to such causes as aggressive over-brushing or periodontal (gum) disease, the gum tissues can recede from the teeth. This exposes portions of the dentin not covered by enamel to the effects of hot or cold. The result is an over-stimulation of the dentin when encountering normal environmental conditions.
So, what can be done to relieve painful tooth sensitivity? Here are 3 ways to stop or minimize the symptoms.
Change your brushing habits. As mentioned, brushing too hard and/or too often can contribute to gum recession. The whole purpose of brushing (and flossing) is to remove bacterial plaque that's built up on tooth surfaces; a gentle action with a soft brush is sufficient. Anything more than two brushings a day is usually too much — you should also avoid brushing just after consuming acidic foods or liquids to give saliva time to neutralize acid and restore minerals to the enamel.
Include fluoride in your dental care. Fluoride has been proven to strengthen enamel. Be sure, then, to use toothpastes and other hygiene products that contain fluoride. With severe sensitivity you may also benefit from a fluoride varnish applied by a dentist to your teeth that not only strengthens enamel but also provides a barrier to exposed dentin.
Seek treatment for dental disease. Tooth sensitivity is often linked to tooth decay or periodontal (gum) disease. Treating dental disease may include plaque removal, gum surgery to restore receded gums, a filling to remove decay or root canal therapy when the decay gets to the tooth pulp. These treatments could all have an effect on reducing or ending your tooth sensitivity.
If you would like more information on the causes and treatments for sensitive teeth, please contact us or schedule an appointment for a consultation. You can also learn more about this topic by reading the Dear Doctor magazine article "Tooth Sensitivity."